Get ready for fall quarter
Existing electronic access systems across campus are being upgraded to AggieAccess, a more secure, consolidated entry system. Over the past year, almost 40 locations have been upgraded, with more to come as work extends into 2022.
These changes primarily affect existing key cardholders, those already accessing electronically secured areas as part of their job or lab duties, as the scope of the project is mostly updating existing hardware. Find out what buildings have already made the switch to AggieAccess below.
Completed buildings
207 3rd St

Bainer Hall

Bishop Ranch - GSM

California Hall

Cottonwood Cottage

Dutton Hall

Elderberry Cottage

Fire/Police Building

Gallagher Hall

International Center

Kemper Hall

King Hall

Math Sciences Bldg - Entry Doors

Medical Sciences D

Memorial Union

Mrak Hall
North Hall

Olsen Hall

Pavilion Parking Structure

Plant and Environmental Sciences

Shields Library

South Hall

Student Community Center

Student Health & Wellness

TAPS/Police

Tupper Hall

Vet Med 3A

Vet Med 3B
Vet Med Center for Companion Animal Health

Vet Med Gourley

Vet Med Lab Facility Large Animal Holding

Vet Med Multi-Purpose

Vet Med Student Services and Administration Center

Vet Med Valley Hall

Vet Med Teaching Hospital

Walnut Cottage

Welcome and Conference Center

Wellman Hall
If you are a cardholder for a location in one of the completed buildings, you should have received an email invitation for HID mobile credentials and followed the instructions to either download the app and activate your mobile credentials or opt-out and receive a physical AggieAccess card. Old proximity/key cards will not work on the new AggieAccess card readers. If you need access to location that has already been converted but have not yet received your credentials, follow the instructions on our How-to: Obtain AggieAccess credentials page. A key control manager is assigned to review requests and coordinate access at each location.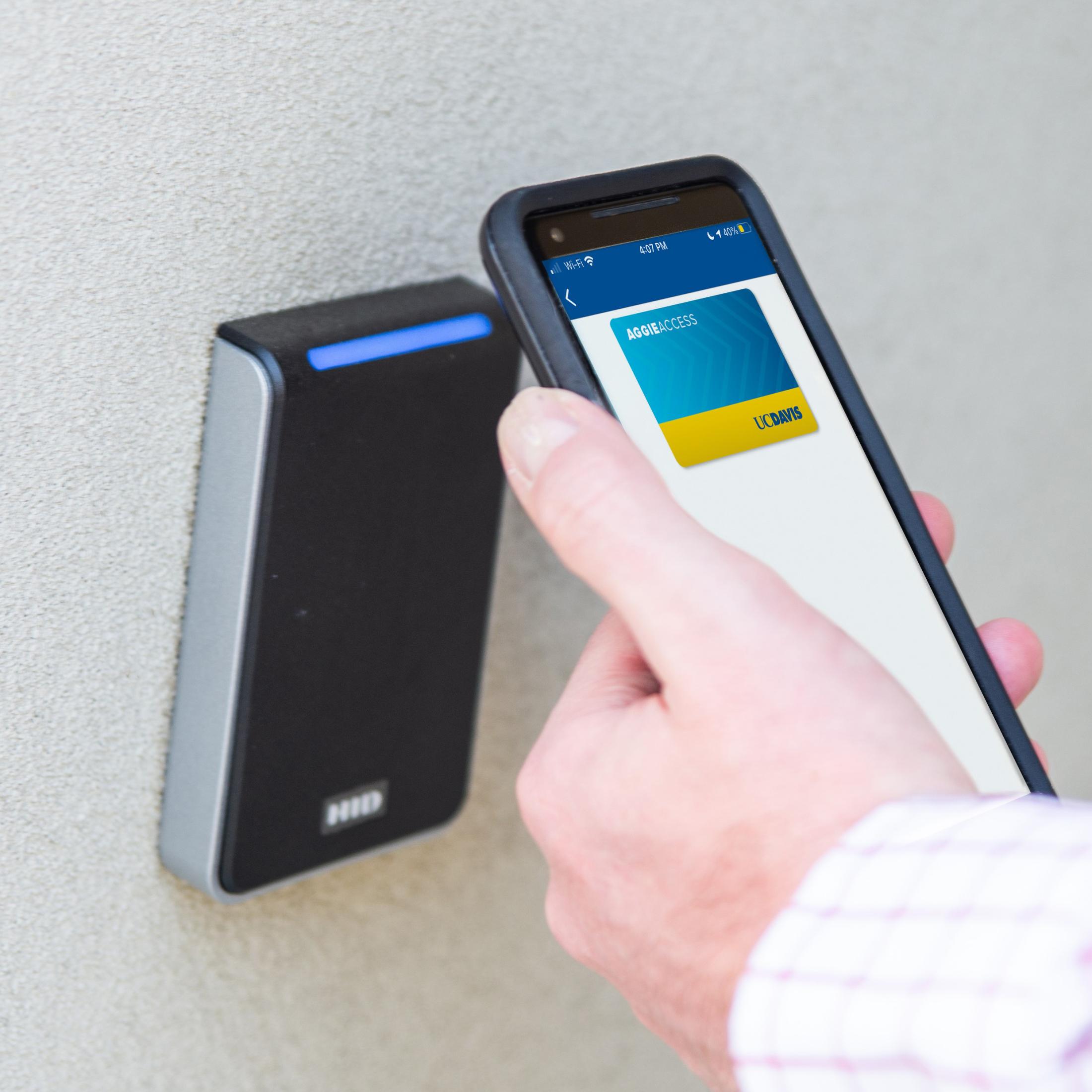 How-to: Obtain AggieAccess credentials
If you're a cardholder for a location that has been updated but did not receive mobile credentials or a new card during the initial rollout, use this page to find out how to get AggieAccess credentials.
If you are a cardholder for a location that has not been updated, sit tight until you receive the HID mobile credential invitation email. The AggieAccess team will continue to update existing electronic access systems building by building, issuing new credentials as necessary. The next set of locations being updated in September and October include the Genome and Biomedical Sciences Facility, Earth and Physical Sciences Building, one interior door in Hunt Hall, and the Robert Mondavi Institute.